Your
compliance issues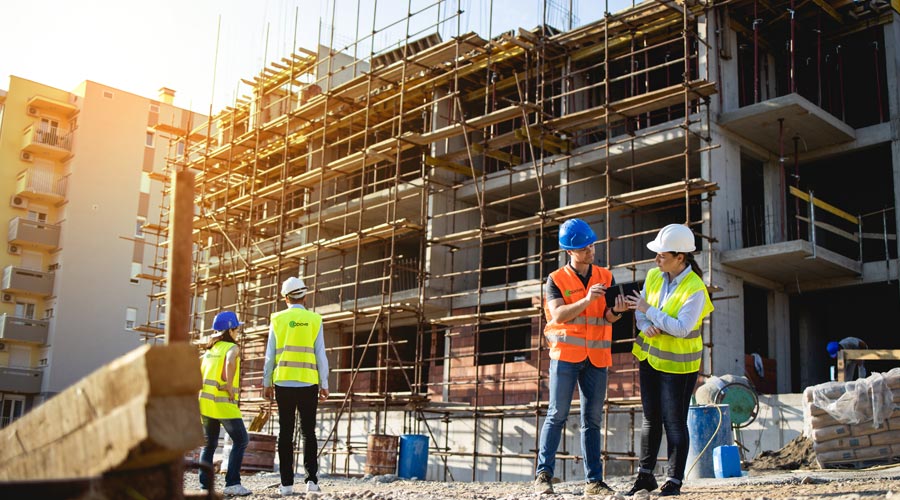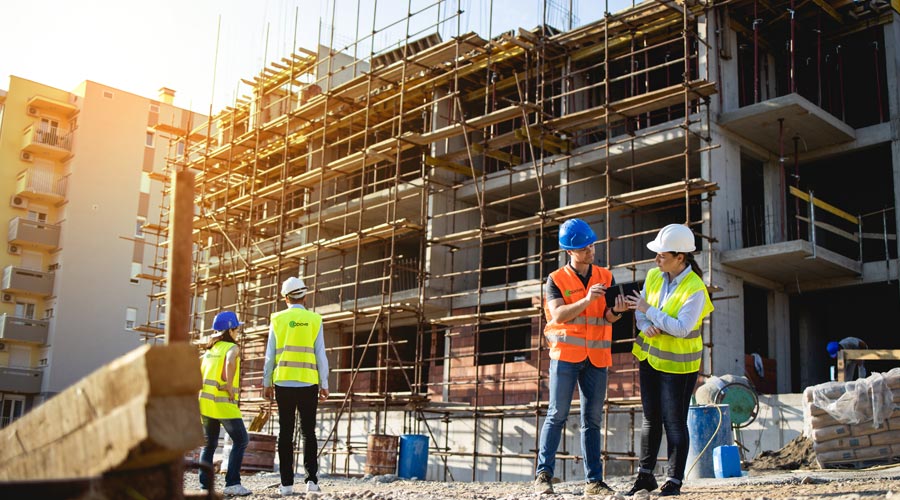 Whatever the type of establishment and the sector of activity concerned, it is the responsibility of owners, operators and employers to adopt prevention actions in order to guarantee the highest level of security for their employees, clients, tenants, patients or users.

The Apave Monaco team is at your side to help you meet these prevention challenges, whatever they may be:


Securing your construction sites
Carry out diagnostics (asbestos, lead) before works or before a real estate transaction
Training and sensitizing your teams to the risks of fire of their workstation
Verify the regulatory compliance and safety of your buildings, electrical installations and structures events or scaffolding
Secure your stage equipment for public or private events
Our
fields of intervention
We offer several prevention services to ensure the health and safety of people on your sites, buildings, events and structures:


CSPS (health and safety coordination) services, to assist the project owner in coordinating the health and safety prevention of his project
Assistance in the prevention of risks and analysis at work in companies
Asbestos and lead diagnostics (before work, sale, demolition...)
Verification of the safety and solidity of CTS (Tents and Structures) and scenic installations (stands, stages, platforms, totems...) in prevention of your public or private events (live shows, sports events, concerts, conferences...).


All our interventions are carried out in perfect conformity with the Monegasque regulations specific to your sector of activity and the type of building concerned.

As an approved training center in the Principality of Monaco, we also offer a range of prevention training courses, with Apave* qualified expert trainers:


First aid at work training (SST)
Gestures and postures training
SSIAP training for all levels (Fire Safety and Personal Assistance Service)
Training for building guards
Training for evacuation officers, guides and security guards
First Response or Second Response team training: thanks to innovative devices (flame simulator and digital extinguisher), we are able to simulate realistic situations, in situ, in a smoke-filled area to teach your teams the correct actions to take when faced with the onset of a fire (use of extinguisher, warning chain, evacuation procedures, etc.)


All of these training courses can be held at Apave Monaco's premises or directly within your company in a realistic situation (except for specific technical installations), and can accommodate between 4 and 12 participants. On request, we can also carry out tailored awareness-raising activities on safety prevention in the workplace for your teams.
Why entrust your health and safety
prevention procedures to Apave Monaco ?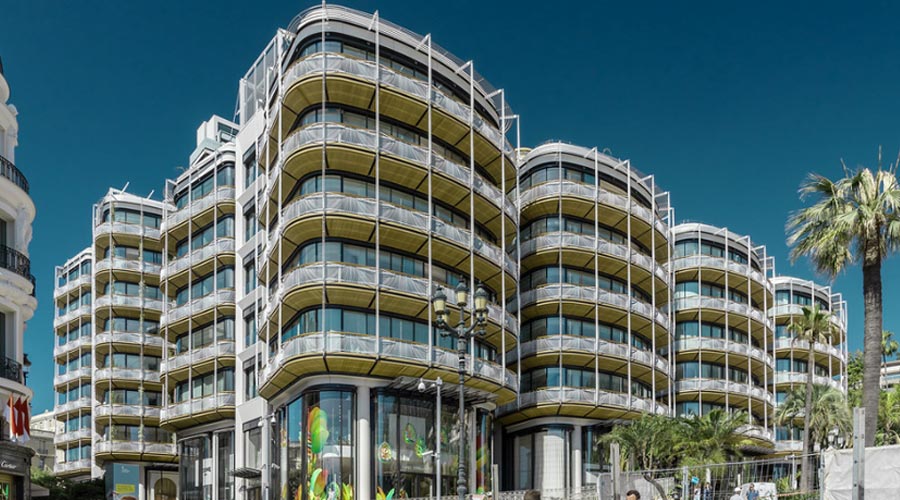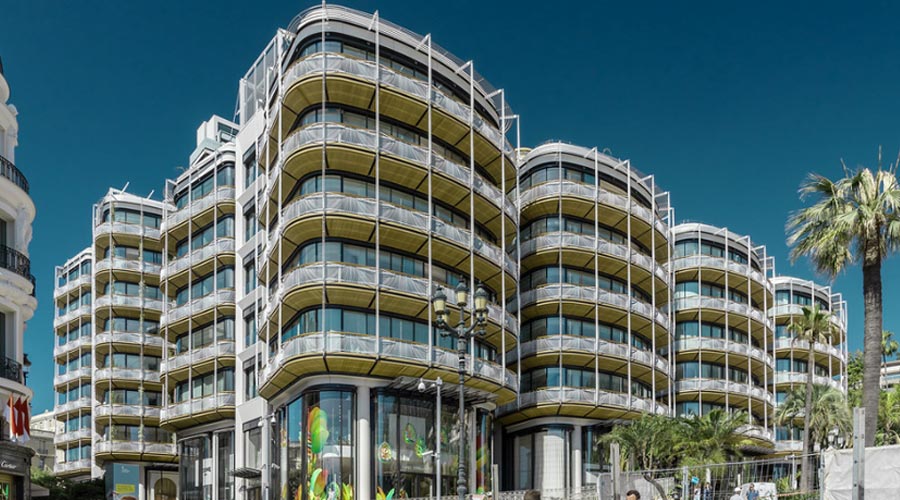 Apave Monaco, a Monegasque limited company based in the Principality for more than 20 years, offers you local support, directly from local engineers and experts with a wide range of skills and specialized know-how. This is the guarantee of a fast and qualitative intervention in perfect compliance with local regulatory requirements.

Throughout the service, you are accompanied by a single contact person who is attentive, available and responsive.

Apave Monaco is the privileged partner of many reference actors in the Principality. We have notably carried out SPS coordination missions on several large-scale Monegasque construction sites, such as
The construction site of the New Princess Grace Hospital
The Hotel de Paris construction site
The new One Monte Carlo district
The Testimonio II project developed by the Marzocco Group and Vinci Immobilier
The construction site for the elevation of the Public Security building
When should I carry out an asbestos diagnosis?

According to the ministerial decree n°97-595 of 12 December 1997 concerning the protection of the population against the risks linked to asbestos in buildings, it is compulsory to have an asbestos diagnosis carried out




- for all buildings constructed before 12 December 1997
- before any work requiring the removal or demolition of existing elements



Asbestos is a major public health issue. Indeed, asbestos fibres are highly toxic. Once inhaled, they can cause serious diseases such as lung cancer and pleural mesothelioma. Since 1997, asbestos has been banned in buildings, but it is still present in many old structures.

When should an SPS coordination mission be requested?

The aim of health and safety coordination (CSPS) is to protect the health and safety of workers on construction sites and to prevent the risk of accidents caused by the presence of several independent players on a construction site.

This mission is recommended on sites lasting more than 6 months, to assist you, as the project owner, in the design and construction phase of your project. The CSPS will also assist you in integrating the General Principles of Prevention in the context of subsequent interventions on the work for the company and the maintenance of the building.

I am holding a private or public event with stage equipment. What are my verification obligations?

In order to ensure the safety of the public, artists and service providers, in accordance with Ministerial Order 92-503*, the event organiser must have the conformity of the stage installations (stage, arch, totem pole, etc.) checked. The usual checks must also be carried out on electrical installations specially added for the occasion (lighting, sound system, cooking equipment, load lifting, etc.). Finally, it will be compulsory to check the safety and conformity of tents larger than 16m2.




*Ministerial decree 92-503 of 04/09/1992 setting the conditions for the organisation of shows and other events in enclosed or open-air establishments receiving the public

As a building manager, what fire safety training should I provide for my security staff?

The training obligations depend above all on the category of the building concerned and are detailed in Ministerial Order n°2018-1080 of 21 November 2018 on the missions, employment and qualifications of building wardens and permanent staff of fire safety and personal assistance services. In particular, all buildings or establishments equipped with an SSI (fire safety system) are required to provide training for building wardens and electrical accreditation. In addition, all high-rise buildings (IGH) and 1st category ERP (with a capacity of more than 1,500 people) must provide the following training:




- Initial SSIAP training
- SSIAP refresher and upgrade training
- Electrical authorisation
- First-aid training for the workplace (SST)
- Professional risk assessment

Our training materials take into account the specificities of Monegasque regulations.

To find out more, go to our Training page.

Who can benefit from our health and safety prevention services?

Our services and training in health and safety risk prevention are aimed at all types of organisations, both public and private: local authorities, hospitals, companies, industry players, ERP (hotels, restaurants, schools, shops, etc.). Our teams can work on all types of buildings and structures (professional offices, high-rise or very high-rise buildings, tertiary buildings, residential buildings, stage installations, etc.), whether for a construction, renovation, sale, compliance or event project, etc.
Why choose us?

A multidisciplinary team
Our 30 employees, with the support of the Apave Group's many skills, provide daily support to the Monegasque State, the CHPG, the SBM, property developers, and all industrial and tertiary activities, thanks to its experts in all fields of activity.

Appropriate services
To meet your needs, we adapt our services to each of your problems, so as to accompany you throughout your project in the most appropriate way.

Innovation at your service
With innovative solutions, we facilitate your work both in the field of inspection thanks to real-time connected technologies, and in the monitoring of your activities thanks to an ecosystem of digital solutions covering the detection, diagnosis, management and anticipation of your risks.